Pattern for Sustainability
Scroll Down
Sustainability
Reporting
Sharing our practices and performance metrics demonstrates our accountability to our stakeholders and enables us to find new ways to improve.
Our Commitments
Our commitments guide us to sustainably develop, construct, and operate renewable energy facilities, while providing a workplace that is diverse, equitable, and inclusive, where all employees belong.
Health and
Safety
There is nothing more important than having our people return home safely at the end of each workday.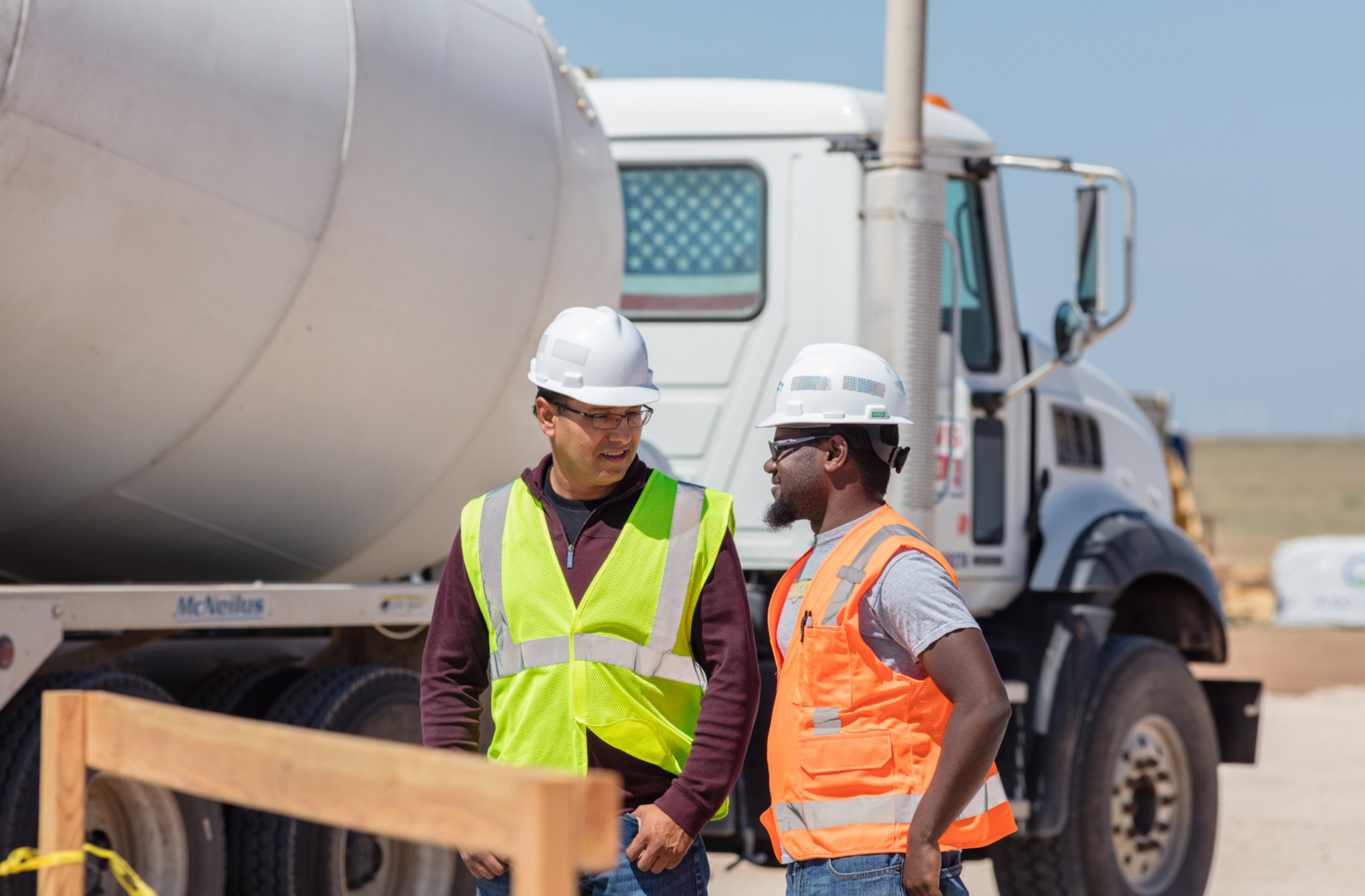 2021 Metrics
Employee Total Recordable Injury Rate (TRIR)

0.21
Employee + contractor TRIR

1.16
Community and
Culture
We are committed to listening to and respecting the communities that host our projects and being involved in engagement and giving activities for the long-term.
$1.5 billion+ local payments estimated over
life of current operating fleet
2021 Metrics
Local tax contributions

$25 million
Community sponsorships & donations

$7 million
Land lease payments

$43 million
Diversity, Equity,
and Inclusion
We are committed to providing a diverse, equitable, and inclusive workplace where all employees feel they belong and embedding DEI strategies throughout our value chain.
2021 Metrics
40%
Racial & ethnic diversity (U.S.)
39%
Women in management roles
78%
Employee engagement score
95%
Employee participation rate
Environmental
Stewardship
We consider it our responsibility to produce and transport renewable energy to consumers in a way that respects the integrity of our environment.
100% clean, renewable energy portfolio
2021 Metrics
13,900 GWh generated = 3.3 million people's needs
14.1 million mt CO2 avoided = 3.1 million cars off roads
7.52 billion gals H20 conserved = 230,000 people's needs

?

Environmental benefits of our generation compared to average emissions and water consumption of U.S. coal-fired generation
634 mtCO2e GHG Scope 1
9,935 mtCO2e GHG Scope 2
Green Financing
Our Green Financing Framework helps us further our mission to transition the world to renewable energy and invest in a sustainable future.